Specialized account & pitch training for agencies
Mirren is a training firm that specializes in working with senior teams at agencies in digital, advertising/creative, PR, experiential, and more.
The core of our training is to provide your teams with the skills to be stronger strategic partners with clients and prospects. We achieve this by having them more effectively address the pressing business needs of each client.
For client-facing teams, Mirren provides the skills, tools and methods to create a dramatic increase in organic growth. For pitch teams, we transform how agencies pitch and prospect for new business – strategically, methodically, efficiently.
Our training is provided custom for each agency (in-person or remote) and here with MirrenDirect. Each year, more than 500 agencies participate in our custom training, MirrenDirect training, Live Group Training, and Mirren Live conference.
Business Hours
Monday – Friday
7:00am – 5:00pm PT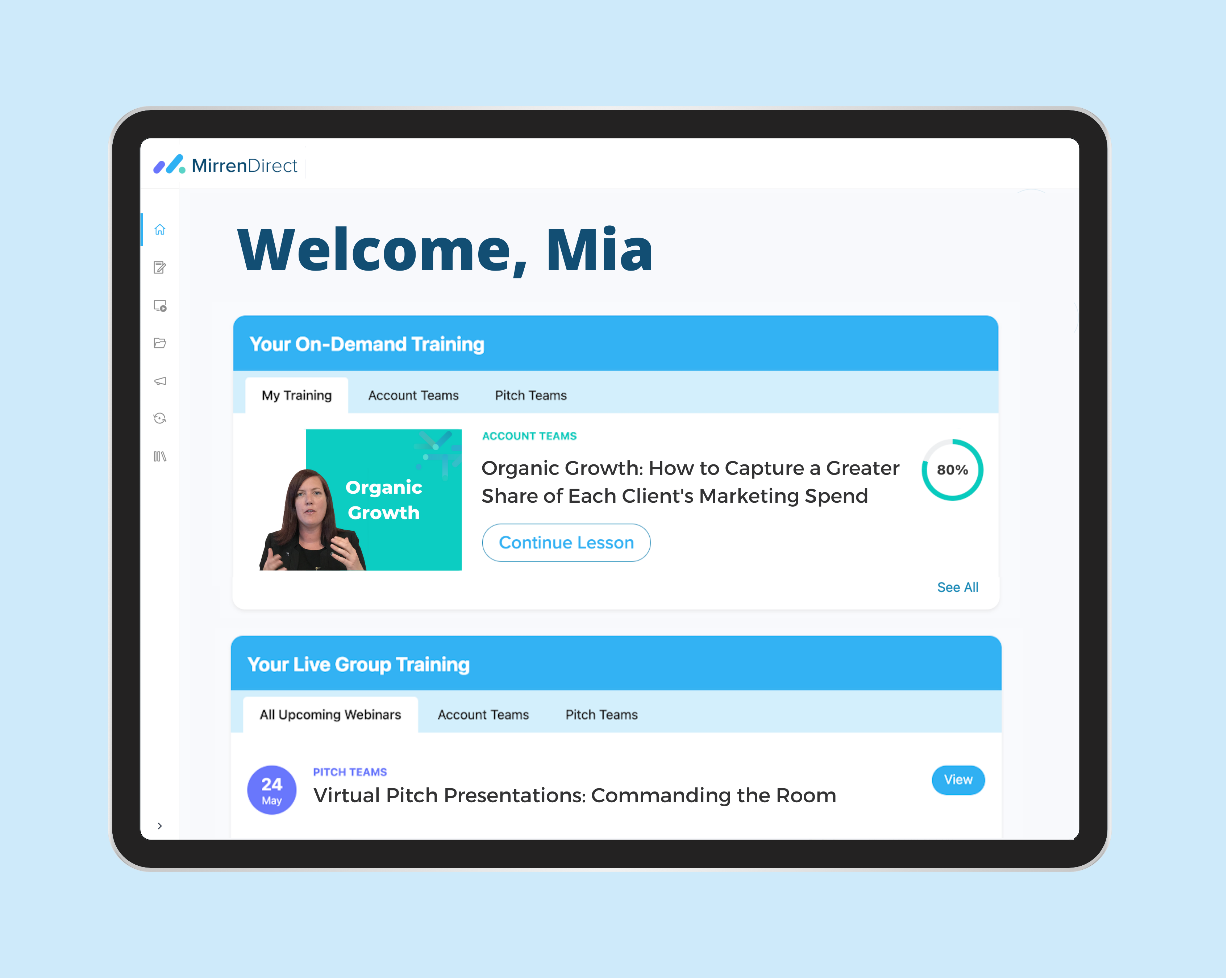 MirrenDirect
This is Mirren's on-demand and live group training – focused on account teams and pitch teams. In addition to programs that include over 200 videos and downloadable guides, your teams can also access 60+ Live Group Training (webinars) each year.
Inspiring the industry's best