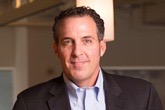 Ken is a founding principal of Ark Advisors, backed by over two decades of global marketing experience. Before founding Ark Advisors, Ken spent five years at a consulting firm that advises clients on agency sourcing, selection, compensation, and relationship management.
Ken has worked on all sides of the industry — as a management consultant, a client-side marketer, and in senior media and business development roles at agencies including FutureBrand, LDA and Ogilvy & Mather. His career includes posts in New York, Los Angeles, London and Western Australia.
An active member of the international marketing community, Ken has served for many years as an EFFIE Awards judge and he is a frequent industry contributor and speaker.
Ken received his BA from Boston University. He also earned Advertising & Marketing Certification from Cavendish College in London and was a Foundation Fellow of the Australian Marketing Institute.