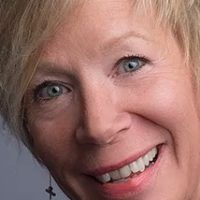 Keen insight. Bold strategies. Creative vision. Effective collaboration. These are the essentials of strategic leadership that Wendy brings to every marketing challenge. Based on a thorough understanding of what matters to the audience, the competitive landscape and how a brand, cause or organization is positioned, she guides teams to create powerful messages and integrated communications programs that tell a coherent and compelling story.
Wendy has spent more than 25 years helping some of the most respected brands strategically position themselves and develop fully integrated communications campaigns, including Lockheed Martin, ExxonMobil, The Washington Post, Booz Allen Hamilton, Choice Hotels, Penske, American Petroleum Institute, Sustainable Forestry Initiative (SFI), Centers for Disease Control and Prevention, and the National Association of Broadcasters. From multi-site, multinational corporations to diverse membership organizations, Wendy has helped create and build consensus around powerful and unified brand positions.
Prior to launching her own communications strategy firm, Wendy was an EVP and Partner with global public relations firm Porter Novelli, where she led the agency's strategic planning and research practice and managed a group of nonprofit, consumer and B2B accounts. Formerly, she served as EVP/Chief Marketing Officer with Arnold Worldwide. Prior to that, she served as Director of Marketing Resources for Lockheed Martin, where she directed the corporation's global advertising program.
A Phi Beta Kappa graduate of Georgetown University, Wendy guest lectures on college campuses for the Advertising Educational Foundation, and she has conducted advertising seminars for The Conference Board and the National Journal Group. Wendy is a board member of the DC Chapter of the American Marketing Association and also serves on the board of Woolly Mammoth Theatre Company where she chairs the marketing committee. From 2001-2011, Wendy served on the Board of Trustees of the Robert Wood Johnson Foundation.